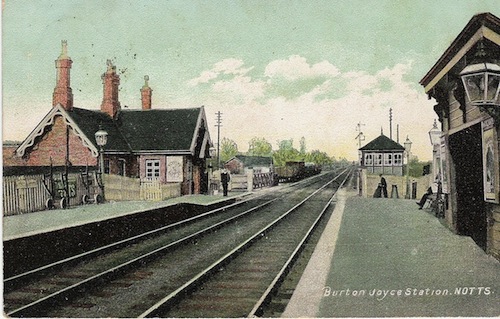 The largest part of the photographic collection held by the Midland Railway Study Centre originates from the Roy F Burrows Collection. The fact you have arrived on this page probably means you have clicked on a link from our catalogue search and have found an image your are interested in. Those which link to this page are held in a partnership with the Kidderminster Railway Museum's photographic archive.
The Midland Railway Study Centre is not able to deal with orders for prints as this process is handled on our behalf by the KRM. Nor is it currently possible to order them on line. You need to contact KRM directly via their web site
The Kidderminster Railway Museum's Photograph Archive can be contacted at:
Station Approach
Comberton Hill
Kidderminster
Worcs. DY10 1QX
Telephone: 01562 825316
or by e-mail at photographs@krm.org.uk
In respect of other items which are held within the Midland Railway Study Centre which you may have found through searching our catalogue, generally speaking you will need to make an appointment — see this page on our site for how to do so. In certain cases, where a small number of items are concerned or it is not possible for you to travel to visit us, it may be possible for us to obtain photographic copies for you. Whilst we reserve the right to charge for our time in providing this service in certain cases, especially where your interest is of a commercial nature, we will consider each enquiry on its merits.
In any event, making contact with the Study Centre Co-ordinator is the next step.