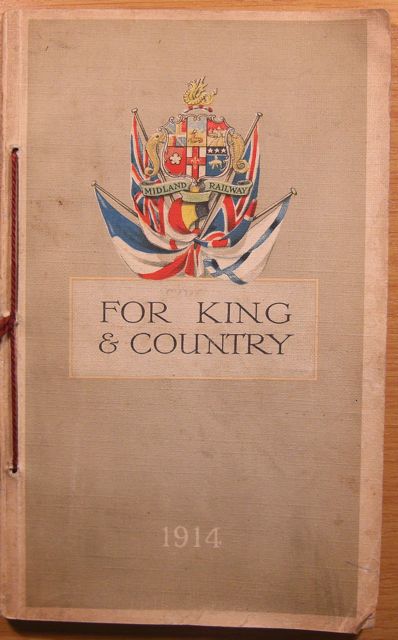 This page allows you to search For King & Country, but if you prefer, you can view the full version of the pamphlet as well as the Midland Railway Company's War Memorial list on on this link.
The Midland Railway Study Centre is very grateful to Norman Ainsworth for providing this electronic transcript of For King & Country
Next:
The search is NOT case sensitive.
then Click Search or press [ENTER]
For King & Country lists the 7,539 men employed by the Midland Railway Company (including the London, Tilbury & Southend Section) who had "joined the colours" by 18th November 1914.