The trail begins at the north end of The Assemblage, starting in the Textiles area.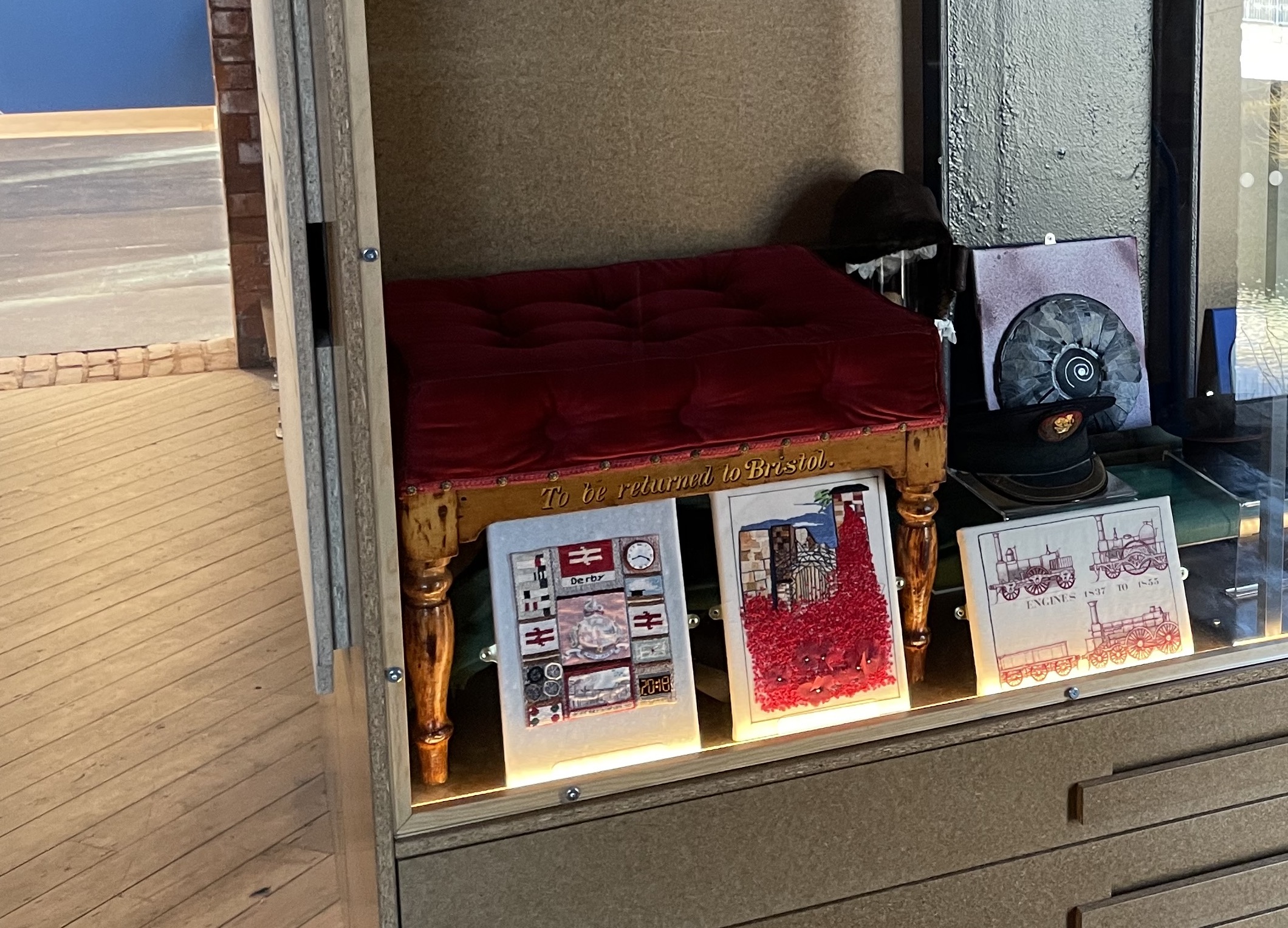 Stop 1
Where: D29
What: Bristol stool
Material: Wood and velvet upholstery (but would probably have been hardwearing moquette originally)
Why: This stool was designed to go between the facing bench seats of a First Class compartment to form a bed. They were intended to be used by invalided officers while recuperating from the First World War.
Ref: RFB13818